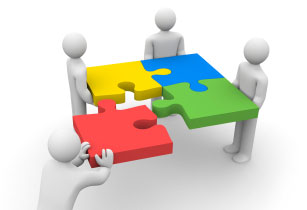 About
Aspar is long established company, trading and manufacturing in the UK for over 35 years. The company currently employs over 70 personnel and on many occasions is running 24hrs a day in set shifts to meet the demands of its ever expanding order book.
Good business practice is founded on key personnel and in many instances those personnel have been with the company for over 20 years and in one case since the company's inception, where for that employe it has become a family affair with close relations joining Aspar's workforce over the intervening years
Below we introduce you to some of our Departmental Heads and key personnel, please contact them on their respective emails should you have questions relating to that area of the company's business practices.
Terry Prudhoe, Founder and Managing Director
Terry has over thirty years' experience in the pharmaceutical industry. He is committed to providing excellence both in production and customer service and takes an active daily role in liaising with customers. Terry is always available to discuss your specific needs and welcomes all comments on how we at ASPAR can continue to improve our service to you.

Now in his 15th year as a member of Aspar Pharmaceuticals in the capacity of Board Director, Jonathan has extensive experience…Read more >>

Tom Burke – Production Manager
Tom has specialised in analgesic manufacture for more than 30 years.  Read more >>

Martin Savage – Warehouse & Packaging Manger
An apprentice trained mechanical engineer with over 15 years experience in all aspects of mechanical engineering within the pharmaceuticals…Read more >>

With over 30 years experience in the pharmaceuticals industry my key role at Aspar Pharmaceuticals is to maximise sales potential…
Read more >>

Richard Game – Finance Manager/Accountant
Richard runs the busy accounts department for Aspar Pharmaceuticals. His wealth of experience has been an invaluable …Read more >>

Ramprasad Kaparaboyena – Regulatory Affairs Manager
With over 20 years experience in regulatory affairs, Ramprasad is a very experienced manager…Read more >>

Sarfraz Ahmed – Quality Systems Manager/ Trainee QP
A successful, motivated Quality System Manager with an excellent ability to take the initiative and make decisions…Read more >>

Nicolas Stylianides – Quality Systems Manager/QP
With experience in the manufacturing of medicinal products for over 25 years, Nicolas has recently joined Aspar Pharmaceutical and is in charge of the management…Read more >>

Amy Attew – Customer Services/Directors Secretary
With ten years of customer service experience, Amy is a well established and respected member of the Aspar Pharmaceuticals team.…Read more >>

George Bailey – Quality Assurance Manager
George has been working at Aspar for a few years now and looks after Quality Assurance for the company.…Read more >>

Educated at the University of Silesia, Poland, Margaret attained a Masters Degree in Law.… Read more >>